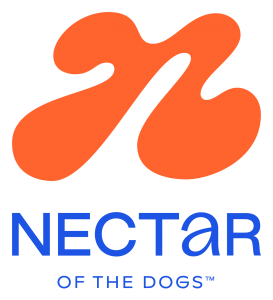 Let's Rethink Water™
As pup parents, we put so much effort into giving our dogs the food that's best for their health – but how much thinking goes into what they drink?
Introducing Nectar of the Dogs™: an absolutely slurpable water-based health supplement made with the highest quality plant-based ingredients. A brand new concept and a whole other level of health for your pup. You ready? They sure are!
There's a Nectar for Every Pup
Nectar of the Dogs gives your pup tailored health support and a hydration boost, cleverly disguised as a tasty water treat. With 5 vet-developed formulations to choose from, there's one to suit every cheeky fur baby.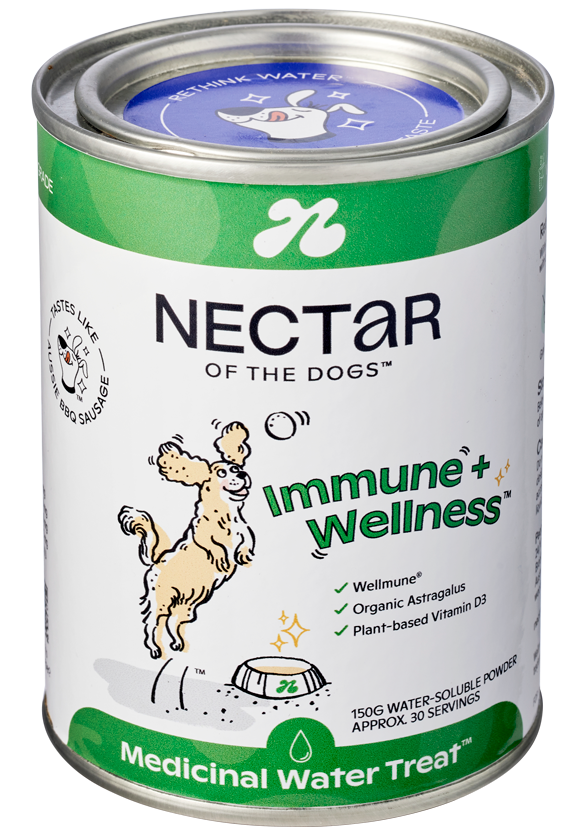 Supports a strong, healthy immune system with clinically-proven Wellmune® for Pets.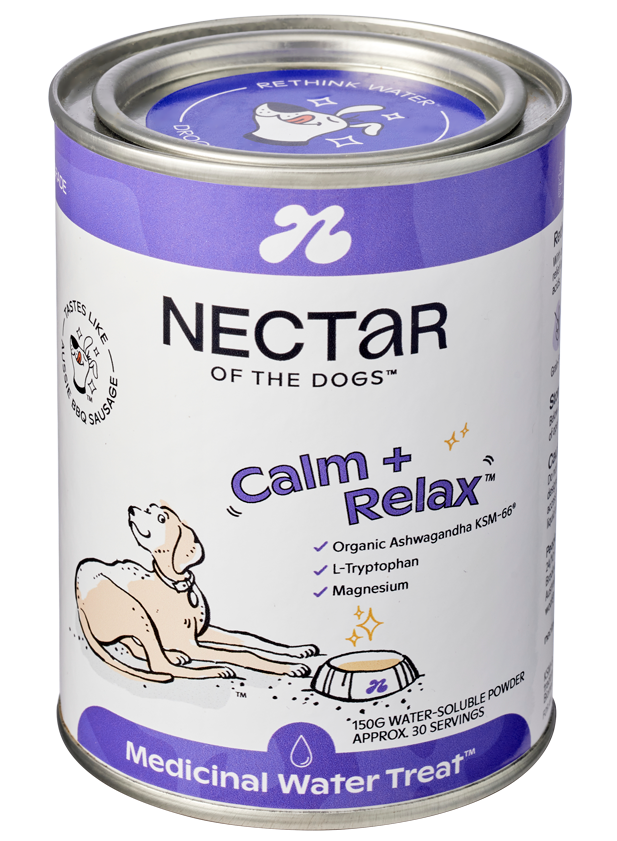 Features a durable embedded squeaker with no
abrasives used in the surface meaning it is safe on
dog's teeth.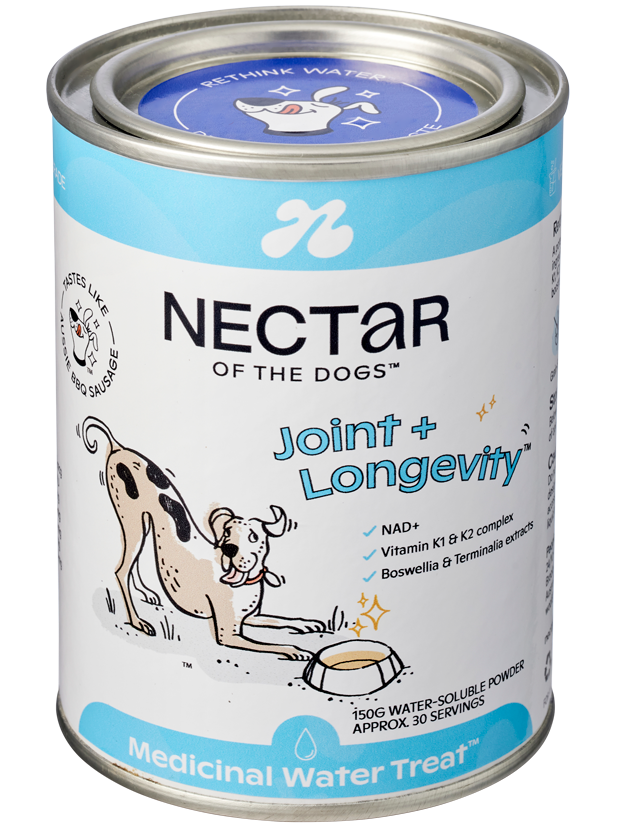 Supports healthy joints and cellular function as dogs age with breakthrough ingredient NAD+.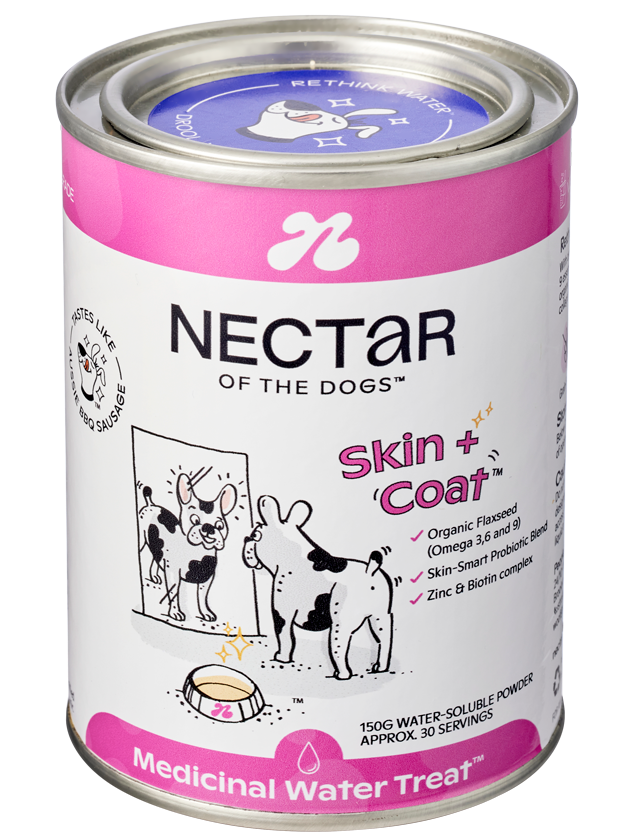 Supports healthy, hydrated skin and a shiny coat with organic Australian flaxseed from Waltanna farms.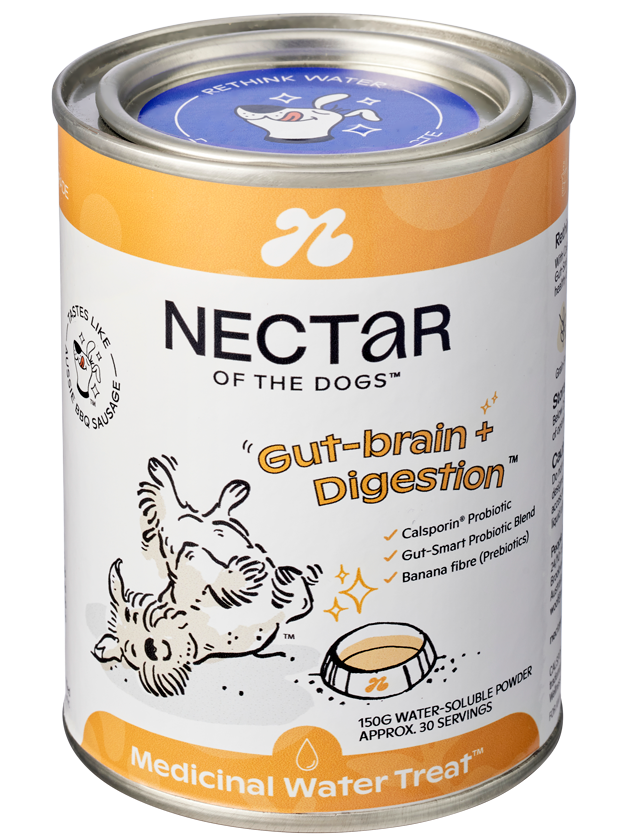 Supports a healthy gut microbiome and digestive system with Calsporin® clinically-proven probiotic.
An Aussie Breakthrough in Dog Supplements
Vet-developed with only the highest quality plant-based ingredients – because Fido has been a real good doggo!
Being a responsible pet parent isn't always easy, we know. There's so much information out there, and misleading or exaggerated claims can make it hard to know the real differences between brands and ingredients. We too have had a difficult time finding supplement brands we trust for our pup, Willow.
That's why we created Nectar of the Dogs™ – to give our pups a clean supplement option that actually works, and of course, to make it easy-peasy for you to support your pup's health.