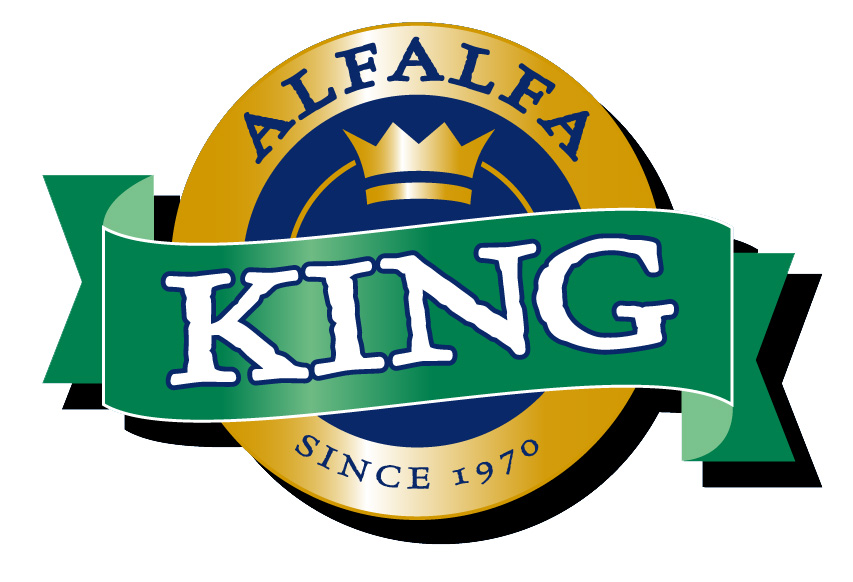 Alfalfa King Double Compressed Hay
The Alfalfa King hay range is grown in Central and Western Nevada, U.S.A. The high altitude and arid climate is perfect for growing and harvesting hay. The Alfalfa King range provides double compressed natural food sources for small animals. Each hay is known for it's beautiful colour, sweet flavour and aromatic fragrance. Alfalfa King offers small animals quality, fit for a king.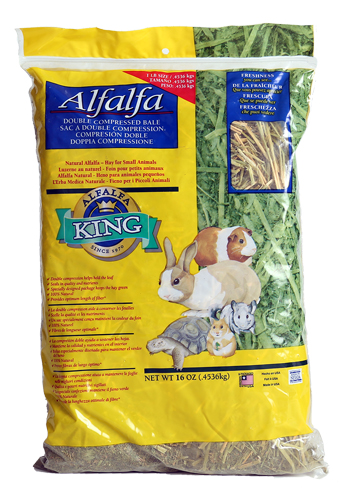 An ideal natural food treat that is leafy green, sweet and flavoursome. Packed with protein and calcium.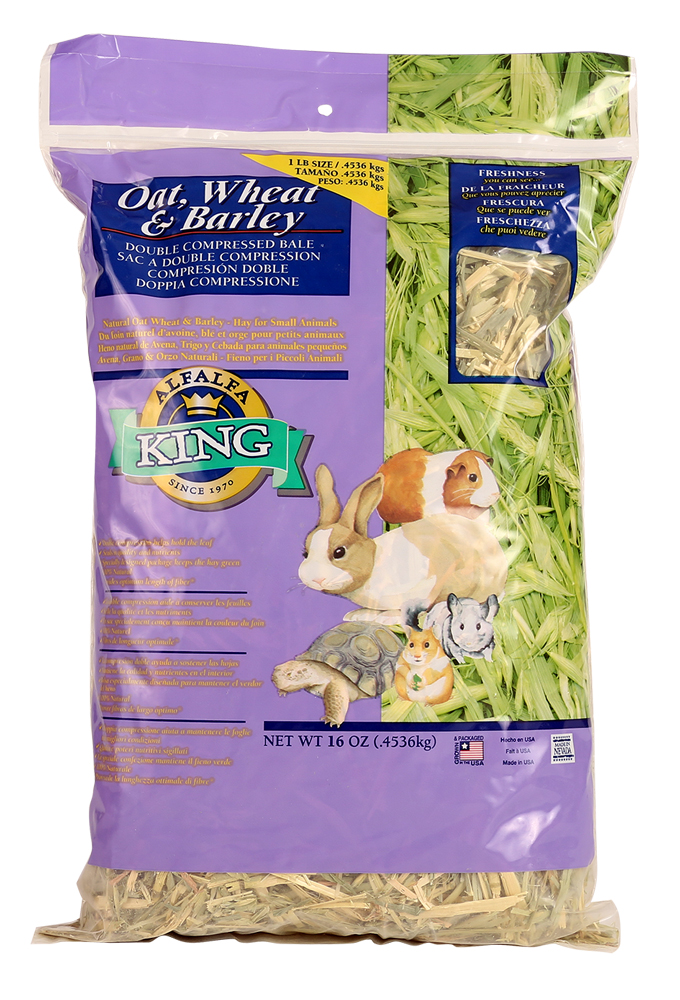 Ideal for alternating with Timothy Hay for variety. This soft, immature, three grain blend is full of healthy seeds and fibre.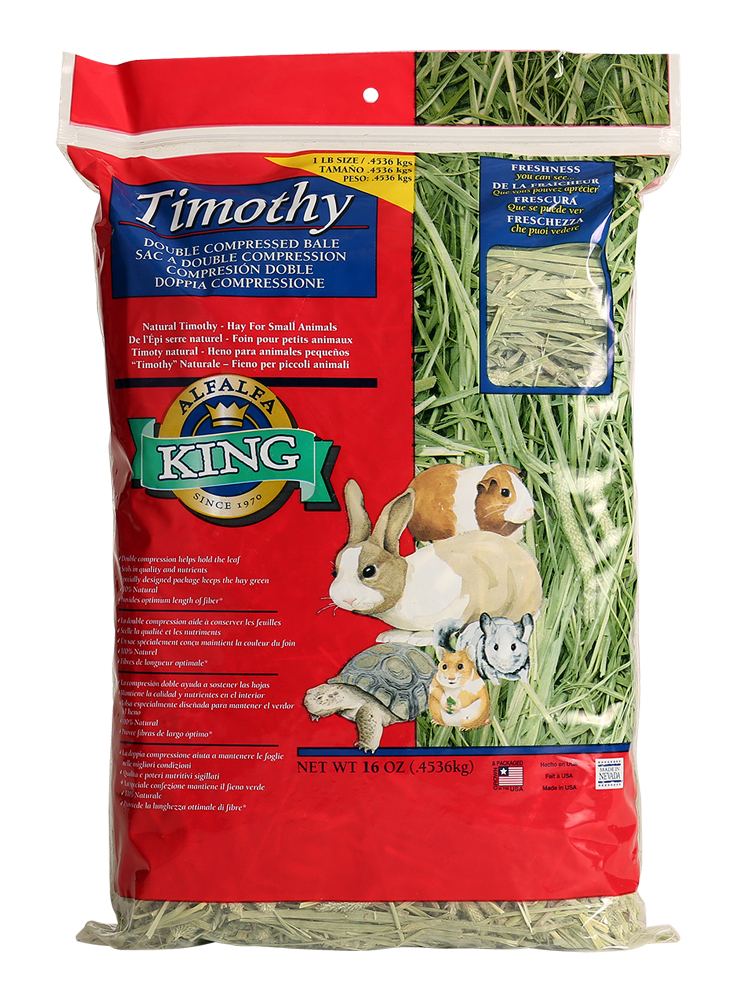 A deliciously sweet and attractive emerald green leafy hay with a robust aroma. Great for everyday feeding.